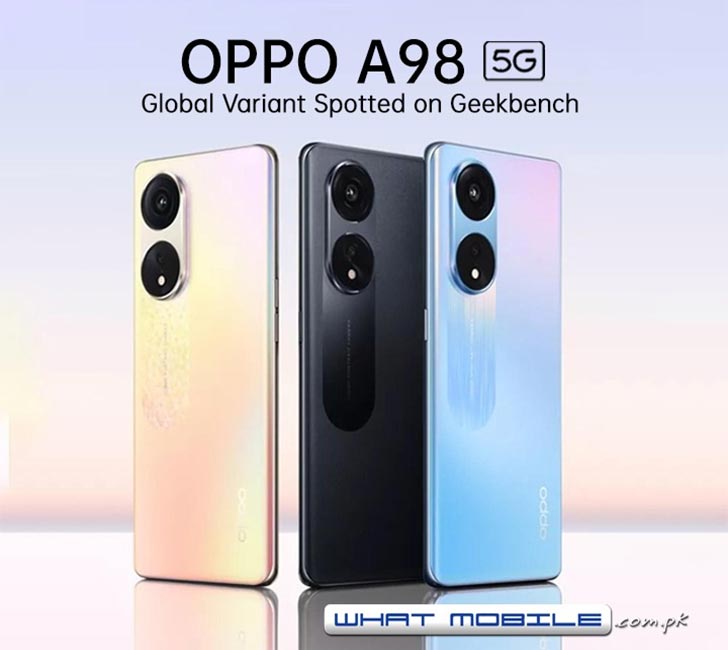 Oppo, the BBK subsidiary, has been secretly working on a project titled Oppo A98 5G. As indicated by the multitude of its sightings on the internet, the phone belongs to a mid-range segment. However, when benchmarked, it boasts upper-tier scores; A98's latest sighting on Geekbench reinforces the claim.
Oppo A98, listed on the Geekbench scoresheet below, is the global version of the phone, which will likely appear in multiple international markets. Here's a summary of the phone's core specifications unveiled by the website.
Per the specifications on Geekbench, Oppo A98 5G showcases the impressive Qualcomm Snapdragon 695 system-on-a-chip (SoC). It classifies as mid-range silicon and boasts 8 Kryo 660 cores split into two distinct clusters. Notably, the A98 operates at a high clock speed of 2.21 GHz.
Given that praise-worthy SoC inside Oppo A98 5G, one can anticipate supreme performance from the phone in daily applications. Furthermore, with the Adreno 619 GPU, the device will likely boast a commendable gaming experience. The Oppo price catalog is a helpful resource for comparing prices and features.
It's worth noting that Oppo A98's performance on the scoresheet is likely bolstered by its generous 8GB RAM and utilization of Android 13, as listed on the Geekbench website. With these specs in play, it scores 899 points on single and 2114 points on multi-core tests.
Read more:https://www.whatmobile.com.pk/oppo-a98-5g-global-variant-marks-an-entry-on-geekbench-confirms-snapdragon-695-chip-news-4011