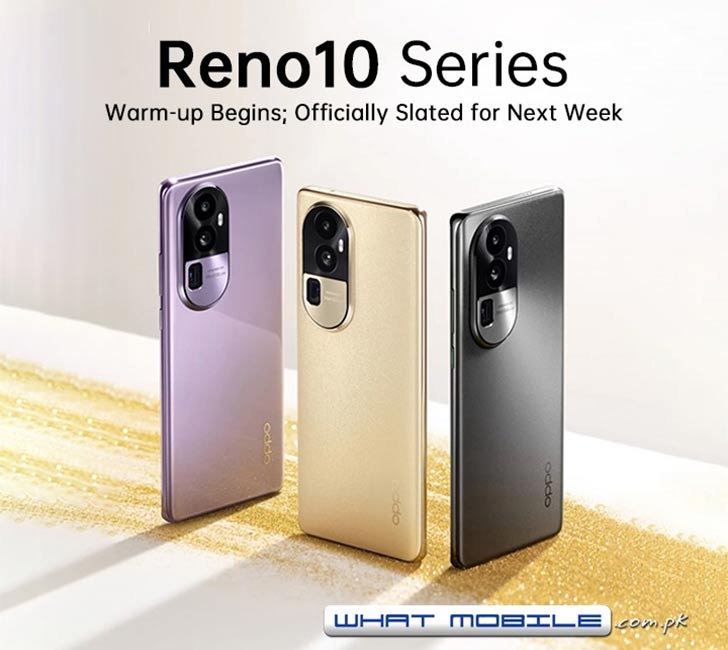 The Oppo Reno10 series is almost upon us, with the company officially confirming that the new lineup will arrive seven days from now, on May 24. And that's not it; they went full in with advertisements, official listings, and graphic renders of all three devices as a warm-up before the unveiling. Let's dive into the details.
The oncoming lineup includes three devices, Oppo Reno 10, Reno 10 Pro, and Reno 10 Pro Plus. The highest-ranking sibling carries a periscope lens; however, Reno 10 and Reno 10 Pro enhance photography using a secondary MariSilicon X chip.
As the release date draws nearer, official images and videos of the Oppo Reno10 series emerge to give us a tantalizing glimpse into their designs. The teasers align with previous leaks; all newcomers have an Oval-camera protrusion with three lenses.
The latest flagship Oppo mobile, the Reno 10 Pro Plus, is the only variant flexing a periscope shooter capable of zooming 5x times optically using prisms. The under-ranked duo has a portrait shooter at the bottom of the island. Apart from these distinctions, they have an identical appearance.
Following the tradition, new Oppo Reno devices share equally-specced screens at 6.7-inch diagonal widths with resolutions ranging from 1080p to higher 1440p. However, there is no way to be sure which phone has which resolution. We'll have to wait for an official confirmation.
read more:https://www.whatmobile.com.pk/oppo-reno-10-series-will-break-cover-soon-warm-up-begins-with-renders-teasers-launch-date-news-4047