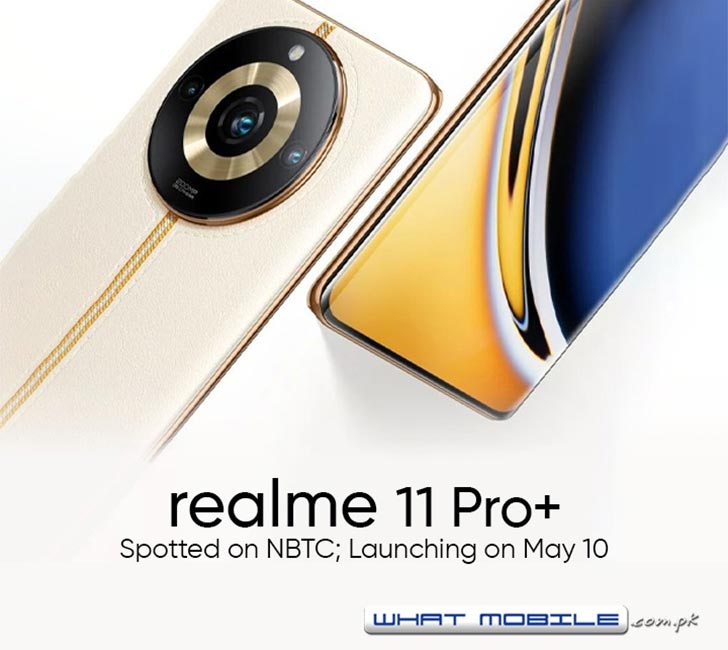 On May 10th, the company will take the spotlight to announce its latest Realme 11 series in China. With the nearing launch, the manufacturer has been apace to gather certification for the devices to open their retail in multiple global markets. Moments ago, Realme 11 Pro Plus surfaced in a last-minute certification listing.
The NBTC database was updated last night with a file titled RMX3741. It's the model number for Realme 11 Pro Plus, confirming some lesser appealing details, specifically connectivity. Let's have a look.
NBTC's file indicates the model RMX3741, AKA Realme 11 Pro Plus, sports GSM, WCDMA, LTE, and NR connectivity options. The latter is an abbreviation for one of the 5G antenna bands used inside the device. It ultimately indicates the presence of a 5G-enabled chipset at its core.
While nothing else worth noting came from NBTC, we've almost dug out every specification about Realme's latest 5G model from the internet. The company's official teasers highlight 11 Pro Plus's design in Sunrise orange colorway with beige leather and a circular camera module.
Read more:https://www.whatmobile.com.pk/realme-11-pro-plus-clears-nbtc-certification-last-minute-globally-launching-on-may-10th-news-4022