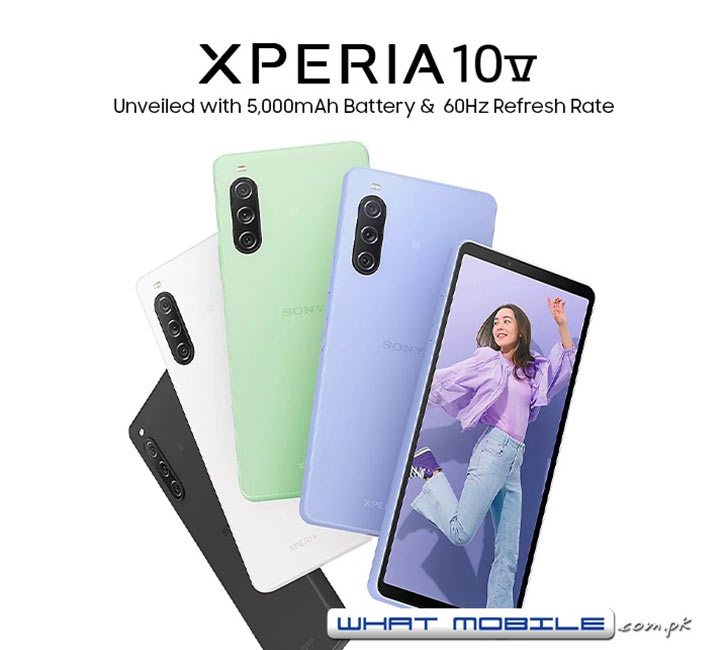 For those not well-versed in the naming conventions of Sony's smartphone lineup, the Xperia 10 series typically occupies the middle tier, with only one new phone released each year. The last contender from the series was Xperia 10 Mark IV, and now, another phone in the lineup hails anew: the Sony Xperia 10 Mark V.
The Xperia 10 mark V impresses with a compact build, imbued with a powerful hardware setup, making it an ideal daily driver for those seeking an affordable option. The newcomer continues Sony's tradition of delivering a sleek package without compromising performance.
Retaining the design elements of its predecessor, the Xperia 10 V still holds the title of the world's lightest 5G smartphone with a 5,000mAh battery, weighing in at a mere 159 g. In truth, the new model is slightly lighter than its successors, offset by a few grams.
Undoubtedly, Sony's new flagship model owes much of its slim physique to its plastic body and the compact 6.1-inch full HD+ OLED display. Sony confirms that the screen is 1.5 times brighter than the previous model, the Xperia 10 IV, although the refresh rate remains at 60Hz.
Read more:https://www.whatmobile.com.pk/sony-xperia-mark-v-breaks-cover-compact-design-embued-with-massive-5000mah-battery-news-4035